Silt Remediation Treatment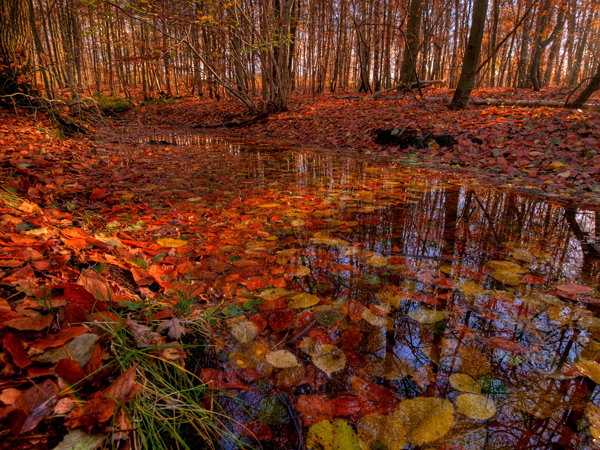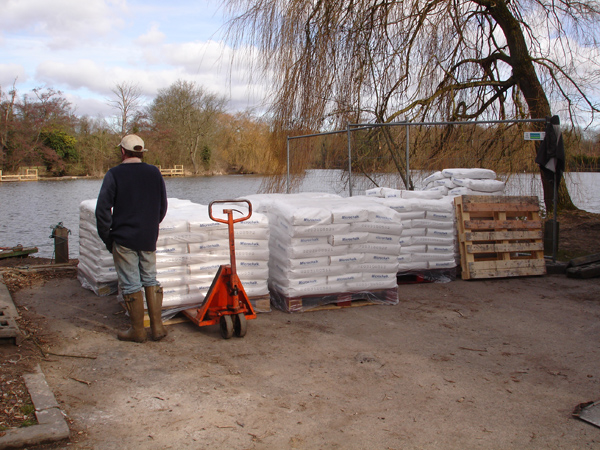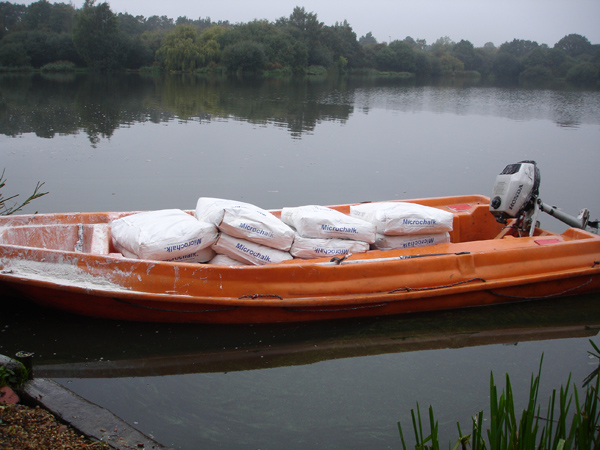 Often know as 'Siltex' of 'Microchalk' our environmentally friendly application of ultra fine granulated chalk stimulates the natural breakdown of organic silt and detritus. It's a cost-effective alternative to dredging and, when used as part of a management or restoration plan, greatly extends the life of any body of water by increasing the rate of natural aerobic silt decomposition, ultimately lowering silt levels.
It increases oxygen levels, neutralises acidity released from rotting leaf-fall and improves water quality, leading to greater biodiversity of fish, plants and wildlife. It's also totally harmless to people and animals, and very effective in the restoration of:
public waters where waterfowl pollution is a problem
commercial fisheries suffering excess bait pollution
stagnant, green or murky waters
tree-lined waters with excess leaf-fall
To help you experience the benefits to your water, we provide a 'supply and apply' service, whereby we deliver the required amount (1000kg/acre) to the site and apply the product by boat, using fully trained and insured operatives. Please contact us to discuss your requirements.